THE WANT BLOG
It's still a little while until my next student loan instalment comes in, but I am ready-and-a-waiting! Having spent a fair fortune mentally over the past two weeks (20-minute-breaks in between my frantic essay writing makes for fantastic window shopping time), I though I'd share a little snippet or two on here. Let's begin with...
Faceted Stud Slough Bag, Littlewoods, £45
I wanted this the minute I saw this advertised very discreetly at the side of my web browser.
I have never been a fan of small bags; the bigger the better as far as I'm concerned (I feel the same way about heels, jewellery, and, clearly, men's biceps) and this one, covered in sexy studs, is a winner.
Check Mini Skirt, Love Label, £28
On the search for birthday dresses recently, I saw this skirt by girlie brand, Love Label. I've never been a big wearer of check on anything barr a hillbilly-style shirt, but I love the look of this. I'm thinking this would look perfect as part of my upcoming-professional-job-interview wardrobe.
Black Basic Lace Up Vest, Topshop, £12
A little bit seventies, but pair this with a cute pair of denim shorties, and an armful of gold bangles and its a fantastic, ever-so-slightly cowgirl-esque look to die for. Plus, at £12, they're practically giving this away. (This thinking would be why £0 appears so regularly on my bank statements)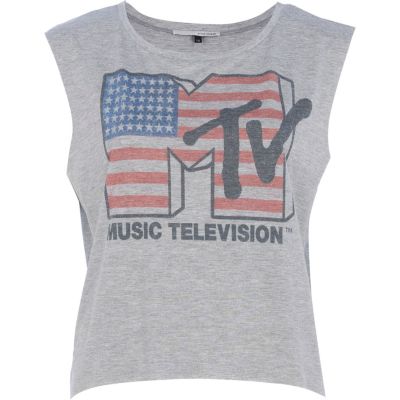 Grey MTV Tank Vest, River Island, £20
LOVE LOVE LOVE this. I'll probably pair this with the same denim shorts as previous, but as I am clearly overestimating our glorious British summer, it'll no doubt end up being worn with jeans and a coat covering up all it's wonderfulness.
CAN PAYDAY HURRY UP NOW?
I'm getting far too excited about new purchases!
xoxo